To report an outage: 1.800.279.2667
To monitor outages:
OUTAGE CENTER
January 22, 2023 9:15 p.m.
Due to wind and frost/ice on the lines, and frost/ice falling off of the lines, we are seeing several blinks (momentary power outages) and new power outages. To report new outages call 1.800.279.2667. Crews continue to work to restore power.
January 21, 2023 11:15 a.m.
We are so happy to see the sun shining bright today - frost, frost melt away!
Just a reminder to our members: As frost falls from the power lines you may experience the blinking of lights or additional power outages. As ice particles fall of the line, neutral lines may spring upward hitting other lines.
If this occurs, please call 1.800.279.2667 to report the outage. Thank-you for your patience and understanding as our crews work to restore power.
January 20, 2023 7:35 p.m.
Line crews have made significant progress in restoring power to our residential members. However, some members will continue to be without power throughout the night. Our line crews continue to work on power restoration efforts.
Power outages may continue to occur until power lines are free of ice and frost.
To report an outage: 1.800.279.2667
January 20, 2023 11:22 a.m.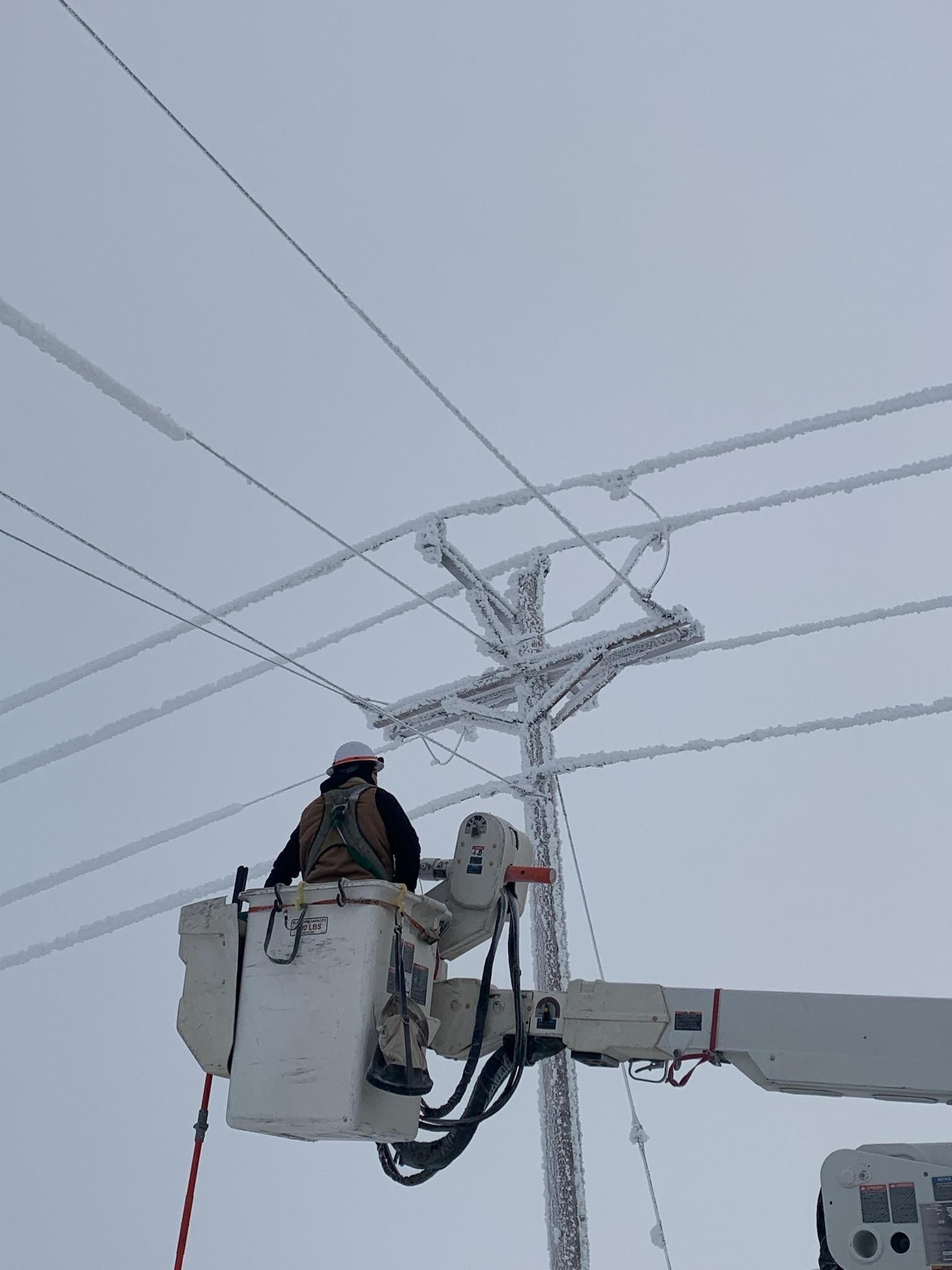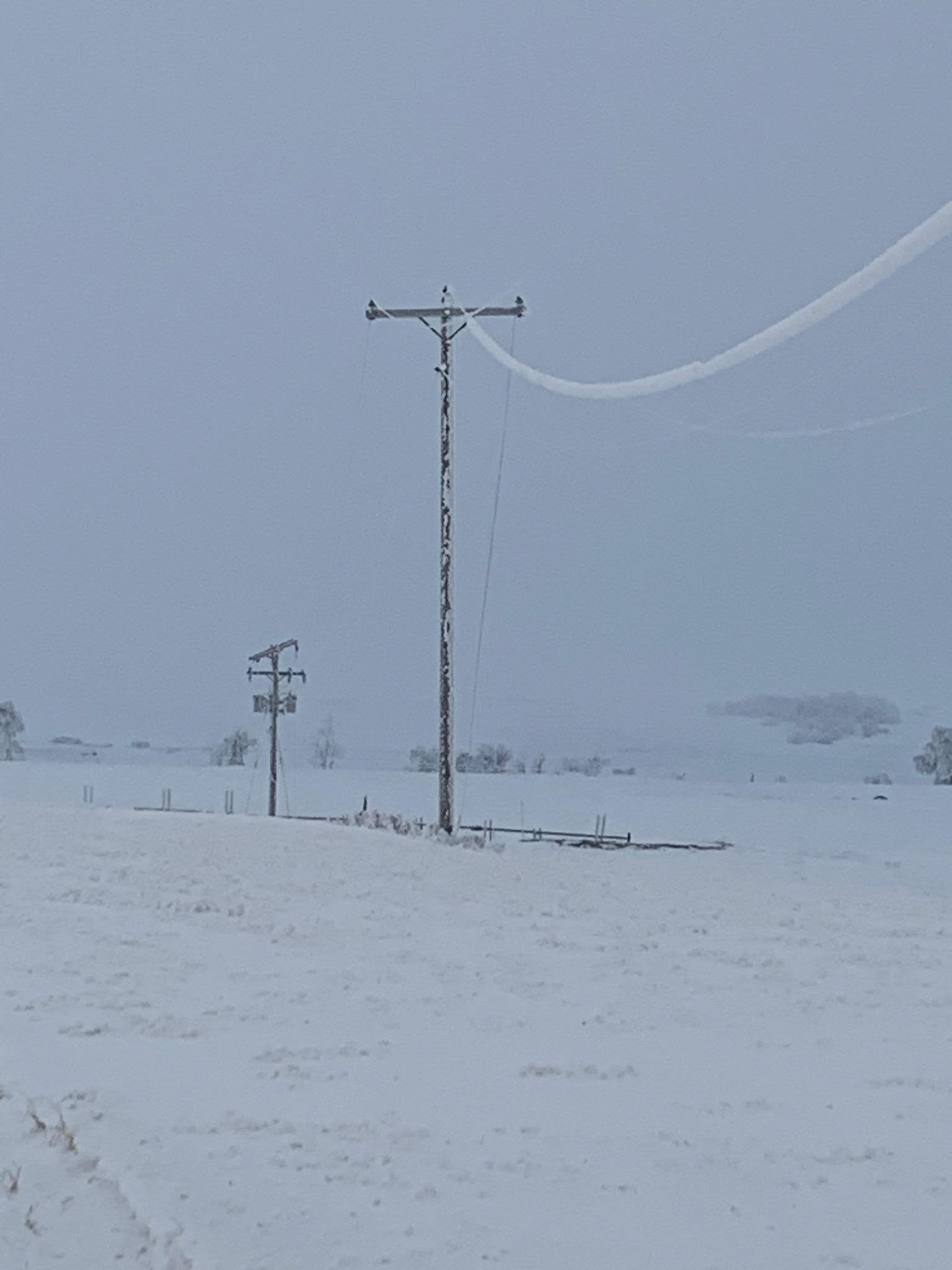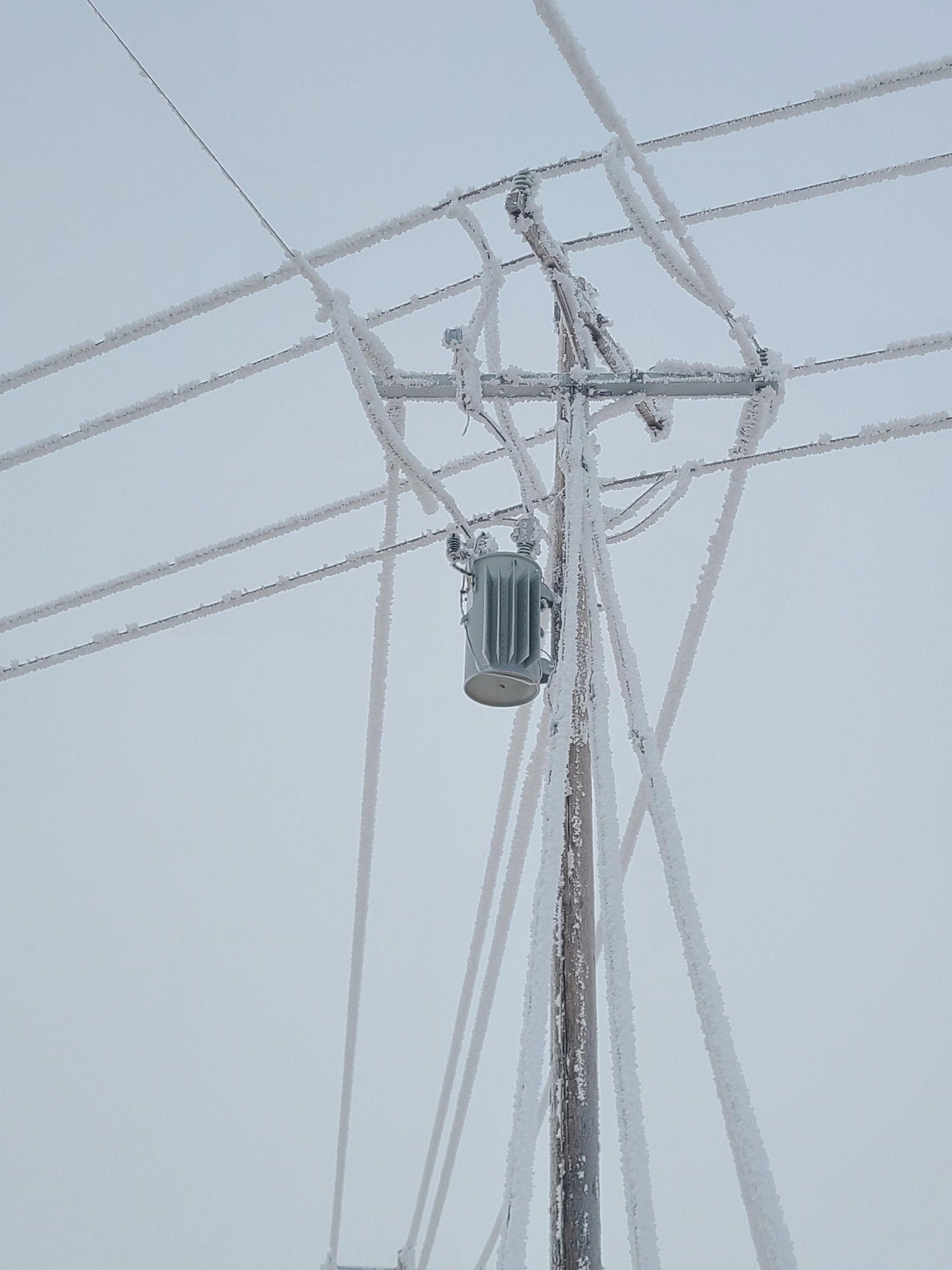 To learn more about fog and electricity CLICK HERE.
January 20, 2023 7:27 a.m.
We are experiencing outages caused by frost buildup on lines in these areas:
Wildrose
McGregor
Tioga
Ross
Blaisdell
Plaza