2021 Annual Meeting Recap
by Jessica George
The 2021 Annual Meeting was held on June 3rd in Williston despite extreme temperatures.  The meeting was called to order by Chairperson Sorenson and was a quick business meeting with approximately 75 in attendance.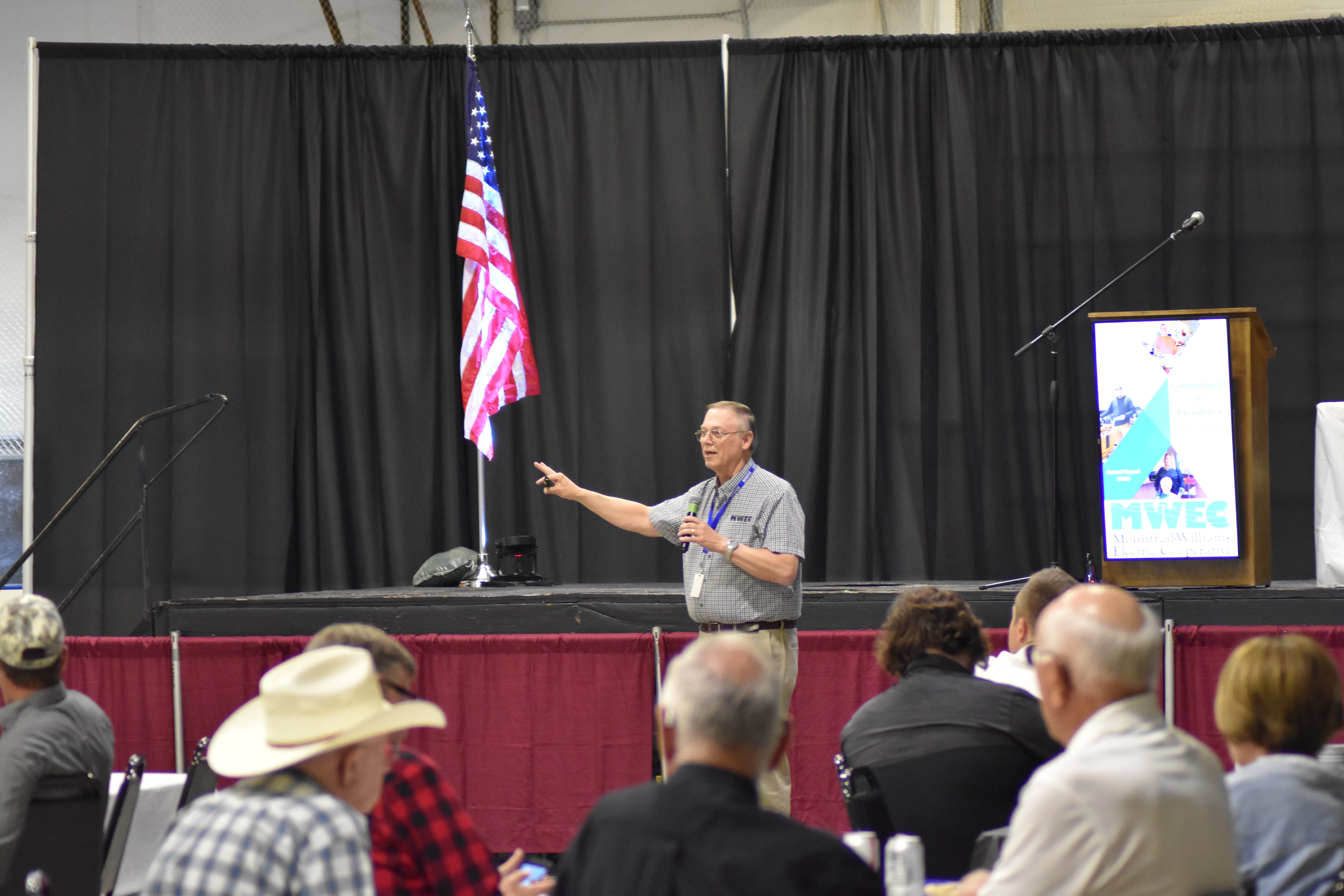 The small audience was treated to a cooperative overview given by General Manager Dale Haugen, a 30 year   overview of MWEC by director Bob Grant and was able to thank director Cheryl Hartsoch for her 24 years as   director.
 
 Manager Haugen discussed how COVID affected the board, staff and relations with the membership.  "We've got a   heck of a team.  This year was really different." Haugen stated, "We had to learn  Zoom meetings, Webex, coming   together we had to do new cost of service studies and come out with all new rates.  Things totally slowed down."

In October, November and December of 2020 the board of directors gave members a rate holiday due to excess margins and the unknown of what would happen in regards to COVID.  With that Haugen reviewed the 2019 Cooperative Finance Corporation's (CFC) Key Ratio Trend Analysis (KRTA) as the 2020 numbers have yet to be released.  The KRTA showed that there were 816 utilities in the US, 16 of which are in North Dakota.  MWEC is grouped in the analysis with 78 other utilities who have between 20,000 and 25,000 meters. 
"So you look at the residential class.  Out of 816 we were ranked 815," Haugen happily stated.  "There was one utility in the United States that had lower residential rates than Mountrail-Williams Electric."
 
On the operation side, if you add all the outages and divide by the total meters there was an average of 4 hours of outage.  "We try to hit 99.99% availability, last year we hit 99.95%."  Large companies are seeing these numbers and are interested in expanding to the area.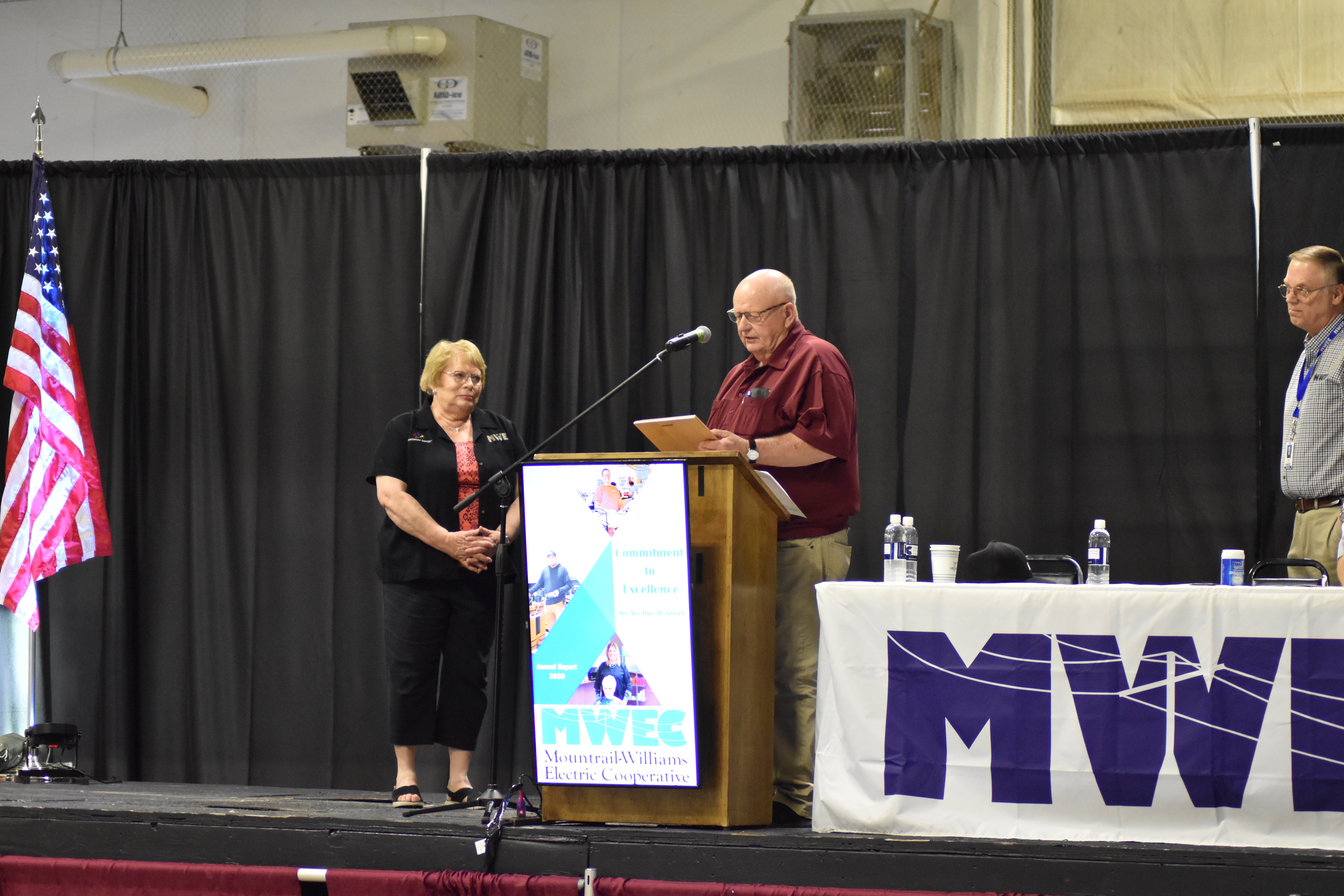 Chairperson Roger Sorenson presented Cheryl Hartsoch with a plaque for her 24 years of service.  "It's been a great 24 years and I thank all who have supported me over the year," Hartsoch stated.
 
Director Bob Grant then took to the stage and thanked Hartsoch for being a trailblazer as she was one of few woman directors across the state and country through her years of service.

Grant then began discussing the merger in which created MWEC.  "Thirty years ago I had the privilege to be a board member of one of two cooperatives that saw a future that was going to include a lot of the emerging technologies and innovations that were available.  We realized that the ability to use and get the most of out of this for you, the member, was to merge." He continued to explain, "The diversity and strength of each one of us helped carry us through the challenges of these past Thirty years.
 
We were the first in North Dakota and third in the United States to merge two cooperatives."
In conclusion he brought it back to the members, "I thank you the membership for placing your trust in us as your board of directors and supporting Mountrail-Williams Electric Cooperative."
With no further business the meeting was adjourned.