Operation Round Up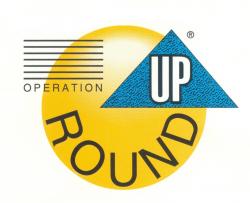 MWEC is dedicated to helping the people in northwestern North Dakota live better lives, not only with affordable electric power, but through its involvement in the community. Through Operation Round Up, an innovative community service fundraising program, MWEC provides a simple and rewarding way for its members to help support worthwhile projects in our service area.
Operation Round Up is just what the name implies. Each month, MWEC simply rounds up the electric bill of participating members to the nearest dollar. For example, a member's monthly bill of $52.73 would be automatically rounded up to $53.00, with the additional 27 cents going to the Operation Round Up fund. Funds are awarded on an application basis to needy individuals and community-based, non-profit organizations. Political purposes and for-profit organizations are not eligible for funding. The funding decisions of the program are made by the Operation Round Up Board of Directors, in accordance with the program's bylaws.
Download corresponding application or pick one up at any of the MWEC locations.
Mountrail County
Williams County
If you have any questions regarding the MWEC Operation Round Up program, please contact 800-279-2667.
A: Two five-member, volunteer boards, organized as Mountrail Cooperative Trust and Williams Cooperative Trust, meet on a quarterly basis to review applications and award funding.
A: Anyone who is at least 18 years of age, a permanent resident of the county from which he is chosen, and of good moral character.
A: No, they are only compensated for mileage and out-of-pocket expenses.
A: Individuals and nonprofit organizations can apply using forms provided by MWEC. Completed forms can be returned to MWEC or to a Trust board member.
A: Yes. No more than $2,500 will be given annually to any individual, group, organization or charity. However, by a vote of at least four of the five directors, the Trust may exceed these limits if they feel it's in keeping with the purpose and spirit of the Trust.
A: No funds of the Trust can be used to support any candidate for political office or for any political purpose. No funds can be used to support any type of for-profit organization or venture.
A: The average contribution will be about $.50 per month or about six dollars a year.
A: You can withdraw at any time by notifying MWEC by phone, in person or in writing.