Pay Online - SmartHub
You can pay your account online with credit/debit card or checking account using SmartHub
Yes, if you previously used E-Bill for your MWEC account the login information remains the same.
Yes.  All financial information stored in E-Bill will be available in SmartHub.
You can go to www.mwec.com and click on the SmartHub link.  Under the login portion of the webpage you will see a "NEW USER" link. Click that link and follow the signup instructions. You will need your MWEC account number which you can find on the top right of your electric bill.
 If using your mobile device go to your app store/market and search "SmartHub" (one word).  After you have downloaded the app, search for Mountrail-Williams Electric Cooperative.  Once you find MWEC click the register link and follow the signup instructions.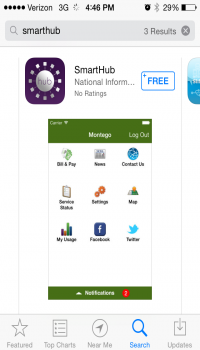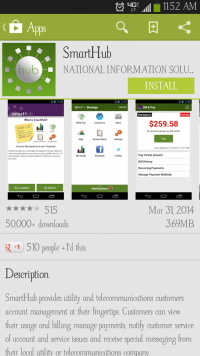 No, the app is free to download and install.
IOS 3.1 and above (iPhone and/or iPad)
Android 2.1 or above (Smartphones and/or tablets)
Yes! All critical information is encrypted in every transaction run and no personal information is stored on your mobile device.  Mobile devices do offer you the ability to store your login information for apps installed on the device.  If you choose to store your login information, any person who has access to your mobile device can access your account.
Yes! The web home page shows all of your accounts with the amounts due and hyperlinks to other detailed information.  On the app, tap the Bill and Pay icon.  The total due of all accounts shows, and below it you are able to select different information by account, such as partial payment option, billing history and payment history.
App: Tap the Bill & Pay gadget. If paying the total amount due, tap the Pay button.  If only paying a partial payment, tap the Pay Partial Amount, tap on the account and adjust the Pay Amount.
The information is shown in real time.  If you keep the app or web open, make sure to refresh the page to update the information.